Connect your TP-Link Kasa Device to Amazon Alexa
This FAQ will show you the process on how to connect your TP-Link Kasa account to your Amazon's Alexa. If you meet any difficulties in the process please roll down to the bottom for Troubleshooting.
Before we start:
Before we start please make sure Remote Control is enabled on your Kasa APP.
Open the Kasa App and signed into your account. If you don't have an account yet, please register one refer to FAQ-948.
Connect all your devices to home network.

Please make sure all devices are working via Remote Control.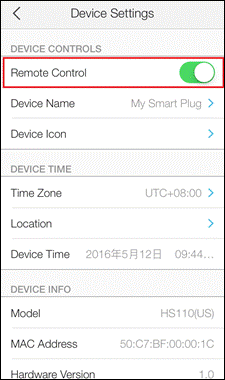 Connect Kasa device to Amazon Alexa
Open Alexa App.
Tap "≡".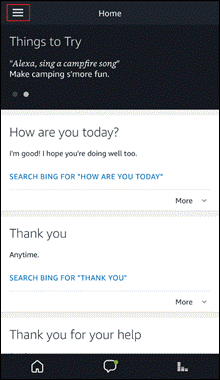 Tap "SMART HOME".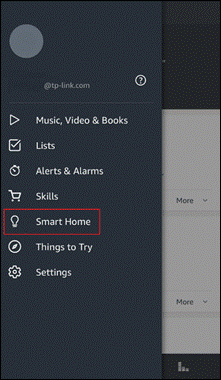 Tap "Smart Home Skills".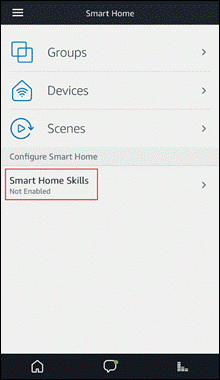 Tap "ENABLE SKILLS"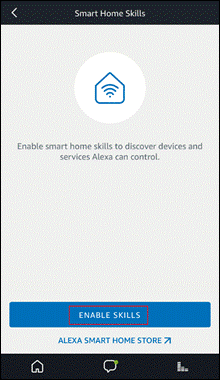 Enter "Kasa" in the search bar, tap "TP-LINK Kasa".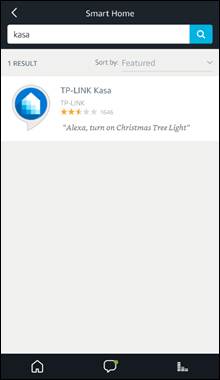 Tap "ENABLE"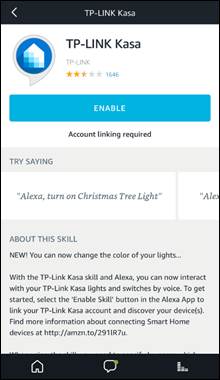 Enter your Kasa Account and tap "Authorize".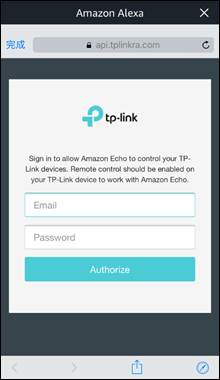 Tap "X" at the top.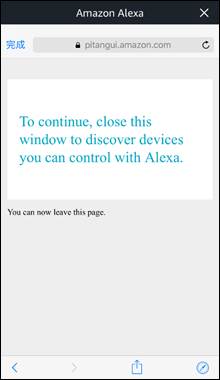 Tap "DISCOVER DEVICES".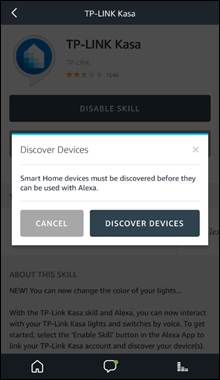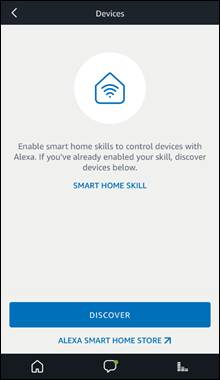 Wait for the Device Discovery to complete.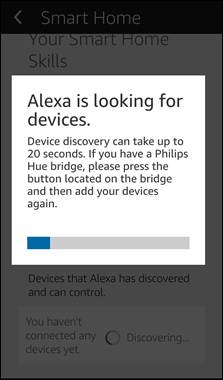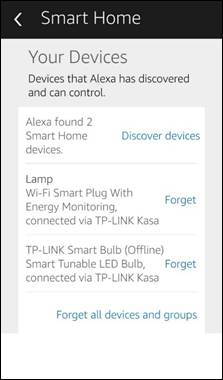 You have completed the setup process, all discovered device can be controlled through your Alexa device. Please test whether it works normally with the voice command.
For example, if a bulb on Kasa is named after "Little Bulb", we can say "Alexa, turn on the Little Bulb" and check if Alexa power this bulb.
Note: Every time you change the name of smart device, you are requested to discover this device again to update the name.
Alexa fails to discover devices, how can I do?
Try to reboot the smart device and re-discover on Alexa.
Double check whether Kasa App can remotely control the device or not. If not, check internet access and remote control settings.
Why the device's status is Offline on Alexa?
Wireless connection could be lost. Try reboot the device and re-discover on Alexa.
Internet access on router could be unavailable.
Alexa has discovered the devices but couldn't manage them, while via Kasa App we all work well.
For this situation please contact support for help.
This Article Applies to:
HS200 , LB130 , HS100
Is this faq useful?
Your feedback helps improve this site.
User Application Requirement | Updated 09-07-2017 03:08:06 AM